Most people are familiar with the idea of a franchise from fast food restaurants, where a local franchisee licenses the trade name and operating methods from a franchisor, like McDonalds. But there are many different franchise models as well as industries to choose from. I'll help you find your perfect model and franchise based on your goals, skills sets, income requirements and other factors.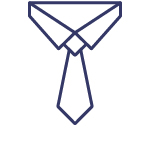 1. Owner/Operator Franchise
In this model, the franchisee is a key employee working full time in the business. Franchise owner/operators typically work in an operational or sales role as well as overseeing all business needs.  Due to your level of responsibility, you cannot keep your day job. Typically, you are able to transition out of full time once the business matures and you can employ someone to take on your day-to-day responsibilities. 
2. Semi-Absentee Franchise
A semi-absentee business is one you could start and run while still maintaining a job or other primary interests. Semi-absentee ownership typically requires a 5 – 15 hour a week time investment. In these businesses, the franchisee manages a single manager who runs the daily operations. Among the other typical responsibilities of a semi-absentee manager are creating your business culture, Key Performance Indicator (KPI) analysis, and working on aspects of the business –   preparing for growth, scaling to multiple units – versus working in it as a key employee.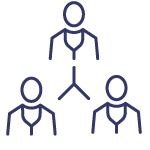 3. Master Franchisee
A master franchisee is a person or entity who has been contracted by the franchisor to provide services to franchisees in a specified territory, usually a major market or one or more states. The master franchisee typically pays the franchise company a significant initial fee for the rights to develop the territory and then retains most or all the initial fees and royalties paid over time by the individual franchisees in the territory. That master franchisee is usually responsible for recruiting the individual franchisees and providing all training and support they need, both initially and on an ongoing basis.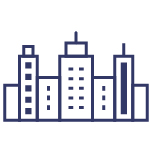 4. Area or Regional Developer
An Area Developer or Regional Developer (AD/RD) acts as local development for franchisees, consulting with prospective franchisees for their market with the goal of placing them in open territories.  An AD/RD also acts as the franchisor's local support person. 
Under this arrangement, the AD/RD and the franchisor share both the responsibilities to the franchisees and the revenues from them. The AD/RD — like the franchisor — also has a large upside potential. Typically, this model consists of revenue sharing between both parties on initial franchise fees and ongoing royalties from all the open stores in that region, plus any revenues and royalties from a location or locations that the AD/RD also owns.
Your opportunity is waiting.
Let me work with you to find the perfect franchise. Our process is backed by extensive research and proven success.
Freedom Starts Here