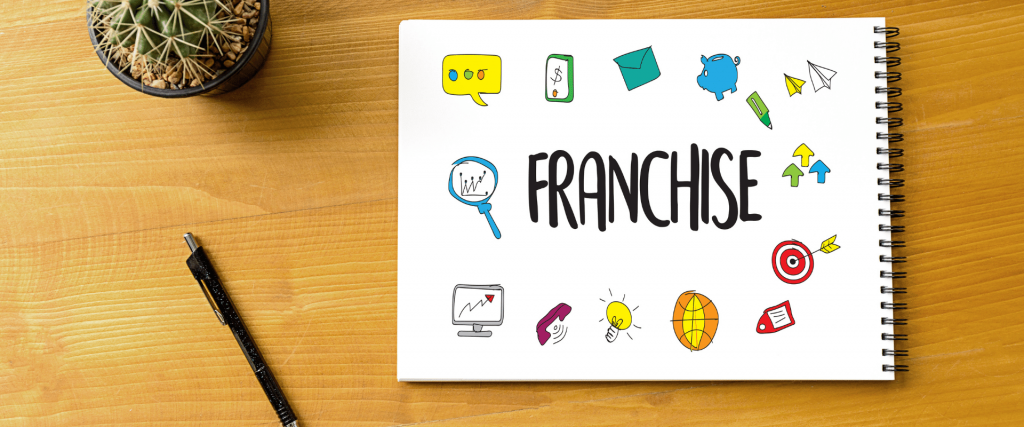 When I bought my first franchise I was like most of you…I had no clue about the franchise world. I just knew that Wendy's, McDonald's and Burger King were franchises and I didn't want anything to do with a fast food restaurant! So, hopefully by explaining my experience, I can enlighten some of you on what your journey to franchise ownership would look like. I apologize in advance, as this is lengthy but I thought including my story might be very relevant to many of you all….

My Motivation – Why I became a Franchise Owner

First of all, this process started for me ten years ago. I was working in Corporate America in Atlanta, Georgia, and had global responsibilities. I thought I had the best job in the world while I was single. I made great money, traveled to really cool places and was always got my first class upgrades! I thought I was living in high cotton (or at least I thought that at the time)! Then I got married…..and the travel was actually pretty enjoyable at the beginning too. I was able to get those super cool upgrades for her tools. Man, we were living the GOOD LIFE!!!

Once we had our first child, all the travel stuff changed immediately. It was not fun anymore for me to be constantly gone and started realizing that I was never around to be a husband, never around to be a father. When I wasn't traveling, I was leaving before 7 a.m. to get to the office, and then I wasn't coming back after 7 p.m. with an hour commute each way. It wasn't enjoyable. It wasn't a good quality of life and something had to change!

My Path to Using a Consultant

I didn't know what I was going to do to change my career path, but I went online. I started looking for jobs at some now-obsolete website called six-figure jobs or something like that. I was looking for jobs that I didn't have to commute to an office and back. It was really hard for me to try to find that type of position online. At the end of one of my searches, I saw a little button asking, "Are you interested in franchising?" I was like, you know what? I'm going to try this.

Like I said earlier, all I knew about franchises was that fast food restaurants where franchises and I knew I didn't want to own one of those, but decided to see what the franchising world was all about.

I completed the form, and then my phone rang off the hook. I had like 20 franchisors call me, and then one franchise consultant called me. I had never heard of a franchise consultant before, didn't know they existed. He promised that he would match me up with a franchise based on the skill sets I had, the business characteristics I was interested in, the time I had to commit, the money I had to invest etc.…

It sounded good, so I bit.

How I got Matched with HomeCare

I started working with this guy, and he matched me up with a couple of franchises, one of which was Synergy Home Care. I was matched with Synergy because I had been in pharmaceutical sales earlier in my career and really understood the sales model. My wife was a nurse practitioner, and she understood the health care part of the business.

I had also told the consultant one of the reasons I had moved back to Atlanta was because I had lost my mom a few years earlier to terminal cancer and taken care of her. During that time, I had learned about hospice, and I understood the need for home care. So, it just checked all these boxes, and it was something I could be passionate about. I understood how to sell, and my wife could be comfortable and familiar with the healthcare components of the business.

The Franchise Evaluation Process

After being matched with franchises, the evaluation process really begins as the franchisor reps will then start to work with you directly. They will take you through a series of calls, typically zoom-based with slide shows, to educate you on all aspects of the business. You will have detailed calls about the following business topics:

Sales / Marketing

On this call you will learn about the company's main customer acquisition strategies. Does digital marketing play a role? Is outside sales, networking, or community outreach necessary? You will learn all about what sales and marketing strategies are needed to run a successful franchise in their system.

Operations

On the Operations call you will learn about the systems they use to run the business, the KPI's (Key Performance Indicators) they manage the business with, and the day to day role of the owner.

Unit Economics

This call gives you an understanding of financial opportunity and the expenses involved in running the franchise. A lot of franchisors will review a proforma with you and then send you a blank copy for you to fill out as you move through the process.

Real Estate (If applicable)

This call really only pertains to brick and mortar franchises as service-based franchises don't have nearly the RE requirements, if any at all.

Franchise Disclosure Document Review

Referred to as the FDD. This is the legal document the franchisors must file with the FTC to conduct business – sell and operate franchises. It's a 150ish page document that can be referred to as the infrastructure of the business. In the FDD, you will learn about the leadership, costs, financial performance of franchisees, rules and regulations, etc…

Validation Calls

This is the most important step of the process, in my opinion. I can't state this enough. Validation Calls are calls you have with current franchisees. Typically they are private calls, but some franchise systems have group validation calls to avoid overwhelming their franchisees (and keeping them from making money!). On these calls you will be able to ask whatever you want and don't be shy! The franchisees you speak with were once in your shoes and you will be shocked how transparent some will be!

So, after learning a little about their backgrounds, you learn about things like: Would you do it again? How quickly to breakeven? What is gross revenue, net income, net margins? How big do they think they can build their business? What is their day-to-day role? What is corporate culture all about? How good is the training and support?

After a handful of validation calls, you will know if you can envision yourself in this business and if so, it's time for the final step of the franchise evaluation process.

Discovery Day

After all the calls the final step is meeting the team in person. Typically Discovery Day (others call it Confirmation Day or Meet the Team Day) consists of the executives in the business taking you out to dinner and drinks to get to know you more as a person on the first night and then putting on a series of presentations the next day to really reinforce everything you have already learned. After Discovery Day, you fly home and digest everything while they do the same and vote on approving you as a franchisee. If approved, you will then have a week or 2 to make a decision while they are reserving your exclusive territory for you.

My Outcome
Ten years ago, we bought a Synergy Home Care franchise, and it has turned out to be just an unbelievable opportunity. A career-changing, quality of life-changing, opportunity. Financially, it has impacted me more than I could ever imagine. Along with my home health franchise, I have now diversified and also own a dumpster business and a porta-potty company. Obviously, I am also a franchise consultant as well and use my business experiences and knowledge of the franchise industry to help others navigate the landscape of over 4000 franchises out there.

I hope this gives you all a better understanding of the process I went through and what franchise evaluation looks like. It is very comprehensive and educational….and hopefully in the end you find something that checks all your boxes!
Schedule a chat with me.