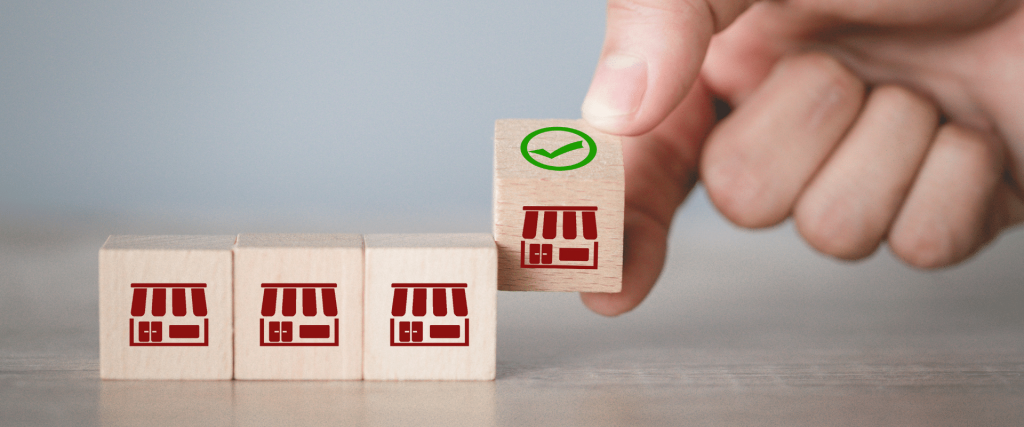 Today I want to dive into the differences between the two main business models in franchising. Service-Based businesses and Brick & Mortar based businesses.
Brick & Mortar Business
Most people are very familiar with Brick & Mortar franchises; they are everywhere you look. McDonald's, Five Guys, Orange Theory Fitness, Supercuts, Massage Envy, etc.… are all examples of Brick & Mortar franchises.
Some of the characteristics that come with this model are:
Retail footprint needed (usually Class A)
Higher start-up costs ($200k – $1MM+)
Business opens 6mos – 12mos after purchase
Customer acquisition is typically through digital marketing, little to no outside sales
Owners role is Semi-Absentee typically. Meaning they start by hiring a GM to run the day-to-day. The owner will focus on back-office and scaling initiatives (typically scaling by adding multiple locations of the same business)
One last thing about Brick & Mortar to keep in mind is that due to Covid, commercial real estate is softening significantly. Price per square foot is going down, and Tenant Improvement (TI) dollars haven't been this good in a long, long time. At the same time, we have seen an increase in building material costs (much due to Covid regs reducing manufacturing capacity), but costs are starting to slowly regress to the norm.
Service-Based Business
Service-Based businesses are a little less known than brick-and-mortar because they don't typically have a retail storefront and sometimes not office space at all. Think of all the services you need at your home…painting, maid service, restoration, home health; those are all service-based businesses.
Here are a few of the characteristics associated with Service-Based franchises:
Little to no office space needed – and certainly not retail Class A.
Business opens immediately after training – Little to no build-out costs or time
Start-up costs typically pretty low ($100k – $200k, unless significant equipment necessary)
Customer acquisition through outside sales, community-focused events (chamber)
Owner's role can be semi-absentee or full-time, depending on the franchise (some franchisors are very adamant that they want full-time owners until business matures).
Typically employ more people (or 1099) and typically blue-collar workforce
Service-Based businesses have boomed since Covid hit. The reason is we are all living in our homes more, and some are improving their current home rather than buying a new one. It all lines up to people using home-based service franchises a ton more right now.
Hopefully, this was of value. As always, feel free to reach out to discuss your options. View my calendar to schedule a call.